Name of Activity:
Assessing Media's Influence Project
Purpose of Activity:
To help students become more aware of how the media influences their decisions on using or abusing drugs.
Suggested Grade Level:
6-12
Materials Needed:
video cassette recorder (vcr), tape player, cd player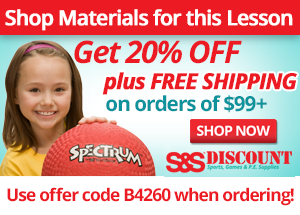 Description of Idea
Objective: To find a song, movie, news clip, or documentary on how the media influences people's opinions, or shapes the way society views some types of drugs.
Performance:
Each student will present a 5 minute oral presentation. He or she will tell the class information about a particular drug, and then show a movie or play a song which involves that drug.
"Drug" Classification:
Anything that is illegal or legal. Legal drugs include inhalants, alcohol, and over the counter medicine.

Information for the oral presentation:
What the media is (movie title, song title, etc.), what the drug is, who they are targeting, your view/opinion if the media is acting positively or negatively regarding the drug.

Information needed for the paper-1 page:
Who the media is trying to influence (young or old, personality, nationality)?
What the media (news clip, movie, song) is trying to say about the drug. This can be positive or negative.
Where is the drug used and how? Does the song or movie tell or show how it is used?
Why is the drug used and who used it?
How does it make the person feel?
The paper should be at least one page.
Assessment Ideas:
The oral presentation can be worth 70 points (clarity of speech, speaking voice, presence in front of class, the media clip - movie or song.
The written paper can be worth 30 points - adequately answers all the questions above and has a conclusion. Include in the paper the title of the song or movie, all the questions, an introduction and conclusion.
Submitted by Shawn Roney who teaches at Cardinal Dougherty in Philadelphia , PA . Thanks for contributing to PE Central! Posted on PEC: 5/18/2000. Viewed 60148 times since 8/24/2001.
Assessing Media's Influence Project

---
Previous Comments:
| | |
| --- | --- |
| Jenna | This is a fantastic idea for assessment, I can't wait to try it out with my year 9 class. Giving them the freedom to use pop culture in the presentation may help motivate even some of the laziest kids! |
---
---