Bulletin Board of the Week for 5/25/2020
Title of Bulletin Board:
Daily Activity = Healthy Heart
Suggested Grade Level:
K-2

View More Boards | Submit Bulletin Board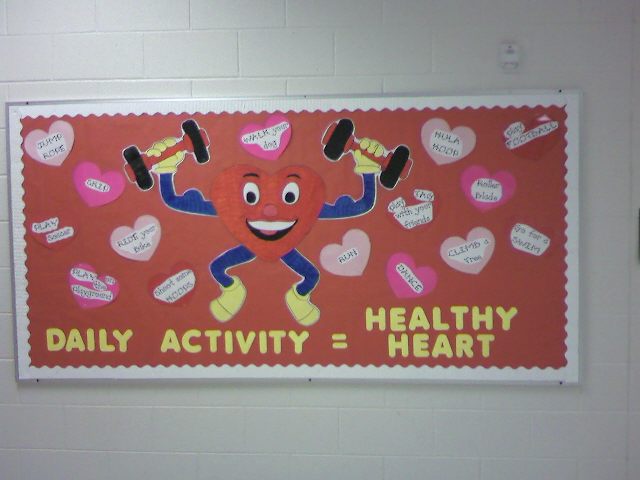 Submitted by Tracy Dyll who teaches at Santa Cruz Elementary in MARICOPA, AZ.

Thanks for contributing to PE Central! Posted on PEC: 2/6/2010 8:34:24 AM.
Viewed 22146 times since 1/15/2010.