Name of Activity:
Nutritional Budgeting
Purpose of Activity:
To assist students in learning how to develop a weekly menu, stay within a budget of one-hundred ten dollars (feeding a family of four), and applying the menu to the Food Guide Pyramid. Students will also begin to understand how to stretch meals.
Suggested Grade Level:
6-12
Materials Needed:
Food Guide Pyramid, grocery store flyers, colored pencils, posterboard, lined paper.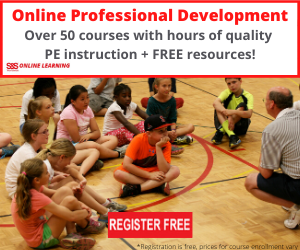 Description of Idea
Students will work cooperatively in groups of three or four.
Each group will be assigned a specific type of family for whom they will be responsible (example - 2 parents, 1 teen boy, 1 infant)
Each group will be required to stay within a budget of $110 for one week's food items. (Give each group grocery store flyers with food items and prices on them)
Menus should meet the daily nutritional requirements identified in the Food Guide Pyramid.
Menus should meet the needs of individual family members (formula, baby food, etc.).
Menus should include breakfast, lunch, dinner, and snacks for seven full days.
Assessment Ideas:
All meals should be taken out of budgeted money, show three meals a day plus snacks, meet the needs of all family members, and follow the food guide pyramid for balance and preference.
Students will show their weekly shopping list, with prices of the food, to the class staying within the budgeted amount of $110.
Submitted by Dawn Marie Renfrew who teaches at Hartford Public Schools in Hartford, CT. Thanks for contributing to PE Central! Posted on PEC: 10/29/2013. Viewed 115673 times since 8/24/2001.
Nutritional Budgeting

---
Previous Comments:
Coach X

Thanks for this idea! I will be doing this with my 4-7th graders.

Little T

$110 really..
families don't have that kind of money for groceries every week!

anne summers

Greeeeeeeeeeeeeeaaaaaaaaaat!
My students took a lot from it

Dawn Marie Renfrew

Please feel free to adjust money allocated for groceries. I have bumped it up to $120.00, and have found the students were still under. Enjoy!
---
---