Name of Activity:
Good Choice Green Ticket Contest
Purpose of Activity:
Reward good behavior in P.E. setting
Prerequisites:
Good choices: 1)prepared for P.E. with safe shoes and gym shirt 2)keeps own body and others' bodies safe 3)listens respectfully 4)treats all partners and teammates with respect 5)gives only encouragement--no putdowns
Suggested Grade Level:
3-5
Materials Needed:
Tickets that state "I made good choices in PE today."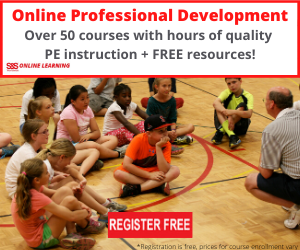 Description of Idea
After class students line up. Green tickets are given to students who follow "good choices" guidelines. Students receiving green tickets write their name on the back of the ticket and deposit it in an envelope back in the classroom. After 4-6 weeks, P.E. teacher picks a ticket from the envelope (you can combine classes). Student whose name is on the ticket gets to invite 5 friends to the gym for a free choice game during recess or after school.
Variations:
- Have a different colored ticket for each good choice so students will remember why they received the ticket.
- Store tickets from each grade level seperately and draw 5 tickets per grade. This ensures that more students who earned tickets will receive the extra activity time.

Submitted by alice stratton in Cleveland Hts., OH. Thanks for contributing to PE Central! Posted on PEC: 4/24/2008. Viewed 33057 times since 1/29/2008.
Good Choice Green Ticket Contest

---
Previous Comments:
There are currently no comments to display. Be the first to add a comment!
---
---