Name of Activity:
Winter Wonderland
Purpose of Activity:
To celebrate all of the wonderful winter activities that children and families can do during the winter months.
Suggested Grade Level:
2-Up
Materials Needed:
Snowshoes, carpet sldes, tobbogan sleds, ice skates, cross country skies, hula hoops, jump ropes, limbo equipment, twister game mat, bowling pins, bowling balls, bases, baseball tees, bats, volleyball net, warm winter gear, hot cocoa, tags for students pin on coats to get stamps on, stamps, tarp, water bottles with colored water in them, raffle tickets and box to put them in, pencils, prizes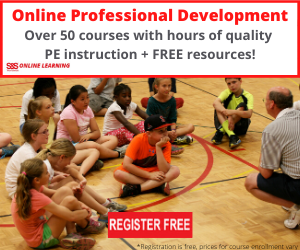 Description of Idea
Set up various stations outside for children to roam and participate in. Extra staff and parents run the stations while students and their classroom teachers participate in stations.
1) Snowshoe obstacle course: Set up an obstacle course for students to run through on snowshoes. Have cones for them to "slalom through", jump rope ten times, hula hoop 10 times, limbo, pull a snowman in a toboggan, leap over a creek (tarp).
2) Snowshoe soft ball. Students hit a snowball off a tee and then run the bases.
3) Bunny boot volleyball: Have a net and a volleyball set up for students to play volleyball in the snow.
4) Snowball target toss: Hang a twister game mat on the wall with points on each circle. Students get to throw three snowballs at the mat and accumulate points.
5) Snowman making: Each class will make a snow creature for a competition and reward each class with a certificate fitting their snowcreature.
6) Snow Angels: Let the kids do jumping jacks in the snow while laying on the ground to create snow angels.
7) Skating: Have skates and chairs out at the rink for students to skate with holiday music.
8) Crosscountry ski: Set up a track that goes around the playground and let students log on their tag how many laps they complete.
9) Ice Bowling: Make an ice lane outside and set up pins and bowling ball for ice bowling.
10) Hot cocoa station: Students can visit this station for a refreshment and break.
11) Winter art: Students can use spray bottles with colored water to create pictures in the snow.
12) Sledding: Carpet sleds are available for students to use to sled down the sledding hill.
Submitted by Michelle Harlamert who teaches at North Star in Anchorage, AK. Thanks for contributing to PE Central! Posted on PEC: 3/18/2006. Viewed 49758 times since 12/7/2005.
Winter Wonderland

---
Previous Comments:
| | |
| --- | --- |
| Ginny | We are doing an obstacle course for girl scouts. This article helped me come up with many things we could do. We are also doing a hike on snowshoes. |
---
---