Name of Activity:
Chronic Disease Lottery
Purpose of Activity:
The purpose of this activity is to show students how every day choices affect their chance of gettin a chronic disease.
Suggested Grade Level:
9-12
Materials Needed:
1 roll of raffle tickets
a hat or a bowl to mix tickets in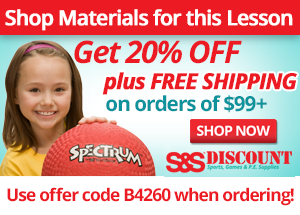 Description of Idea
Discuss with students what "Risk Factors" are and what the major risk factors of chronic diseases are.
Risk Factor: include any behaviors and/or lack of behaviors that contribute to INCREASED CHANCE of sickness/disease.
The four Major Contributors to Chronic Diseases:
1. Tobacco Use
2. Excess Alcohol
3. Lack of Physical Activity
4. Unhealthy Diet
Tell the students they will now get to visualize how participating in these health risk factors affect their chance of getting a chronic disease.
Assign identities to each student.
For example, One student might be assigned to be an office worker who eats out 5 times a week.

Another student might workout and and eat healthy but chronic disease runs in their families.
Give students a raffle ticket for each risk factor they "participate" in.
For example: If the student was assigned the office job, and bad eating habits they would get 2 raffle tickets.
Mix up the ticket stubs in the hat and pick a few.
Explain to the students that participating in risk factors and not taking care of their health is like playing the lottery. Every unhealthy behavior is increasing their chance of "winning" aka getting sick/disease.
Variations:
If you don't want to buy raffle tickets, consider using dice or ripped paper.
Assessment Ideas:
Ask the students to list three main behavioral risk factors.
Identify the specific dangers of each of risk factors.

Submitted by Christina Morrison in Calhoun, GA. Thanks for contributing to PE Central! Posted on PEC: 4/6/2018. Viewed 9946 times since 3/1/2018.
Chronic Disease Lottery

---
Previous Comments:
There are currently no comments to display. Be the first to add a comment!
---
---