Name of Activity:
A Field Day Masterpiece!
Purpose of Activity:
To combine famous works of art, that the students have been studying throughout the year, and physical activity. To unite the fields of art and PE!!
Suggested Grade Level:
K-9
Materials Needed:
All Team masterpiece- paints, paint brushes, canvases (or large pieces of paper), goggles, trash bags to cover clothes, plastic to protect grass.
9th grade relay- colored streamers and balloons
Stations
:
Dress like an artist: artist palette, paint brush, paint bucket, apron, scarf, balloons Painting delivery: pizza boxes painted.
Long jump: spray paint, streamers to show distance, bags of rocks as weights
Crazy paints: water balloons, crazy pants-hula hoop with sheet around it to catch balloons
Puzzle/maze: stakes in ground with caution tape to create a maze, hula hoops at end, foam board with a drawing on it and cut into pieces.
Tenzi: 10 dice per player on team, empty paint can with 6 paint brushes on it numbered
Canvas ball toss: colorful beach towels, dodgeball like balls, bucket or baby pool.
Water balloon toss: water balloons (side note, added plastic balls to throw through a hoop to entertain after balloons broke)
Little Dancer Sculpture: andy and all PE equipment, the more the better! Hula hoops, pool noodles, tennis racquet, scarves, flags, PVC pipe, chair, jump rope, balls.
Paint like an artist: sharpies, poster board per team. A step by step drawing of a painting.
Dunk booth: dunking booth and balls!
Poster contest: poster board, stake, markers, tape, colorful paper, any items teacher agrees to!
Under/Over: 5 gallon buckets, large sponges, smaller container to "overfill"
Teacher relay: panty hose, tennis balls, rubber balls to hit or cups to knock over!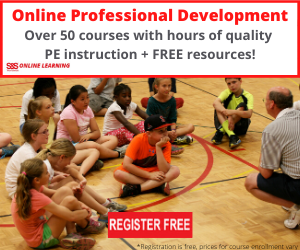 Description of Idea
Welcome to the 2017 Holy Trinity Field Day "A Field Day Masterpiece!"
Note: This was such a fun field day! The students, parents, and teachers loved every bit of it! (Clearly, there are some games that are not 100% made up, but are very common. Clearly, I am not taking credit for these games. I just think adding all these games together, with an artistic twist, was A LOT OF FUN!
A few guidelines:
Head leader: Team Teacher makes all necessary calls. Positively encourage team and guide team to follow rules. No adults participating in tasks unless noted.
Team Captain: 8th grade student. Shows leadership and encourages team.
Team Parent: To help encourage team and cheer them on. Help navigate through the day. No participation in games unless noted.
Goal of Field Day: TO HAVE FUN! NOT TO COMPLAIN THAT "THEY CHEATED" or "BUT WE BEAT THEM!"
**If your team only has 14 players, please rotate and have a player go twice. Do NOT
always pick the same student to go twice.
Order of Events
8:00am— 9th graders to report to stations
8:30am-- Regular HOMEROOM.
Teacher Checks:
--Packed Lunch for each child?
--Water bottle with name on it?

IF NO LUNCH: Give Name to Mrs. Patra to call home for a lunch
IF NO Water bottle: Give Name to Mrs. Patra
8:40am--Walk to Great Hall with back packs (full of towel, sunscreen, hat, snack). And lunch in HAND. Have students sit with Team Captain. Once All your students have found their team Captain, teacher joins team. When we leave the Great Hall, all lunches will be left on your team's color. Backpacks will go outside with students. (A team parent will then carry team lunches to team classroom.)
8:50am--Parade out to fields, take a Lap. Follow Rev. Lawrence to TENTS. Opening Ceremonies Begin!
9:00am—9th grade relay: Hop and Pop!
10 teams of 2. An 8th graders will wrap each 9th grader with streamers. Two 9th graders will then link arms and hop to end line and must pop all 5 balloons, any way they can.
9:10am—ALL SCHOOL MASTERPIECE
Trash bags are placed on students and goggles will be placed on first student in line.
Each team will stay in line and walk to the start line. First kid in line runs to paint brushes and picks a paint brush and splatter paints on the canvas, then runs back to next child until their team has created a master piece! Hailey James will go first for her team and Green team is on FAR LEFT!
9:30-12:00 Stations
12:00-12:45pm--Lunch and poster design, all teams given poster board, glue stick, construction paper and markers. Teams may use other materials that are found in the school, per teacher's discretion. ALL MEMBERS of the team MUST HELP!!!!!! Team room must be cleaned up leaving behind
12:45-1pm-- Present Posters, with Judging
1pm--Parade back out to Field with Posters. Place Posters at tent
OVER/UNDER relay with 9th graders. All students stand in line from start bucket to finish bucket. Must soak sponge and pass over the head of student number one, and under the legs of student number 2 and so on until the final student in line squeezes the remaining water into the end bucket. Team parent runs sponge back to front of line.
TEACHER VS 9th GRADE RELAY: Elephant relay: teachers place panty hose on head and have to knock object to goal.
2:00pm-3:00pm Kona Ice/Silly Tug O Wars/Fire Truck
K-2/3-5/6-9
Dismissal and all school clean up!
Stations

Station 1: Dress as an Artist! Team stands in line, first person dresses as an artist, then runs to line, pops balloon, and runs back to start, handing off all artist apparel. Continues until all 15 players have played and is timed.
Station 2: Painting delivery: First child in line carries a box to end line and turns around cones and back to next child. 2nd child then carries two boxes around cone, etc. Last child must carry all 15 boxes down around cone and back. Timed event.
Station 3: Long jump. Cumulative standing long jump/broad jump. player 1 starts at start line, jumps with feet together and lands with feet together. Player two starts where first player landing and so on. longest cumulative jump wins
Station 4: Crazy pants! 8th grader wears crazy pants at finish line. all others stand in a line at start. Student is given a water balloon by 9th grader and then runs to a marked line and tosses the balloon into the crazy pants. The 9th grader will stand with the crazy pants and count how many balloons are caught (whether they break or not!) Each player gets two balloons.
Station 5: Puzzle/maze. Students line up at start, one student at a time runs through obstacle course to retrieve a piece of the puzzle, then runs around cone and back to the start. High fives friend and friend begins. Once puzzle is put together, all members must sit down. timed event may do again to better time.
Station 6: Rest/restroom break! Stay cool, get some water and use the restroom!!! (no student to be alone in school)
Station 7: Tenzi: Team leader will run to bucket and grab a paint brush! Then run back to team. The team then takes all 150 dice, (10 per student) and rolls all dice until all dice are on the number that is written on the paintbrush. Once all 150 dice are on that number, all students then do that many jumping jacks counting in Latin!!! Timed, may better time. (if you have 14 on your team, you may have an adult play as well.)
Station 8: Canvas ball toss: players will be in groups of two and will toss a ball from one canvas to the other, (beach towel toss). Goal is to get as many balls in final bucket as you can!
Station 9: Water balloon toss. Each team gets a partner and throws a balloon, takes a step back and throws again until balloon pops. (just for fun!)
Station 10: Little Dancer: Build a sculpture with PE equipment. All equipment must be used and all players must help. Be creative. Must title sculpture, judged on creativity.
Station 11: Paint like an Artist! One at a time, each player will go to the canvas and paint a portion of a famous painting.
Station 12: Dunk booth. Starting with youngest child, each player throws two balls. # dunks wins. Mothers of 8th graders may try to dunk child along with any faculty member who wishes!
Station 13: Snacks at Board of Governors Tent. Students may take snacks and watch dunk tank!!!
Notes:
FOR ALL RELAY RACES: Your team is finished when all students are sitting down!
IF YOUR TEAM has less than 15, have players rotate to make up the difference.
FOR ALL STATIONS: You may redo any and all, time permitting, to better your time/score!
The more excited you are...the more excited the kids will be!!!!
Submitted by Amy Patrick who teaches at Holy Trinity Classical Christian School in Beaufort, SC. Thanks for contributing to PE Central! Posted on PEC: 6/15/2017. Viewed 17613 times since 6/14/2017.
A Field Day Masterpiece!

---
Previous Comments:
There are currently no comments to display. Be the first to add a comment!
---
---