Name of Activity:
Fit Deck Fitness
Purpose of Activity:
To get student's heart rates elevated while throwing in a game-like element to make it more fun.
Suggested Grade Level:
9-12
Materials Needed:
"Fit Deck" of cards or use my document and make them into your own cards.
Fit Cards Document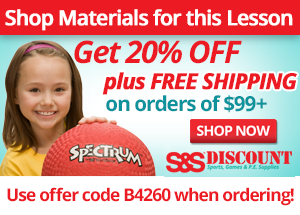 Description of Idea
Have students get in 4-5 groups (I wouldn't have more than 5 in a group). In our school, when the weather is bad our facilities are very limited for fitness classes so we have to utilize the stairs in the gym building about every day. For my fitness class, I had the groups run a stair lap and after every stair lap I would be there with the deck of cards for one of their group members to draw. They complete the exercise on the card and do another stair lap. I had them do as many stair laps as they could until everyone had reached at least 20 stair laps. One group completed 31 (the fastest and most driven group).
You could vary the activity by using different kinds of fit decks (I used the body weight deck) or have multiples of the same deck so the students are regulating their own activity. The teacher then would circulate around the area to encourage and keep the students on task. I found the students were so much more motivated to work hard with this small addition/adjustment to stair laps. I will definitely be doing this again!
Submitted by Shannon Hurst in Sandy, UT. Thanks for contributing to PE Central! Posted on PEC: 3/12/2015. Viewed 74310 times since 12/8/2014.
Fit Deck Fitness

---
Previous Comments:
ben dover

i really enjoyed this activity, it was the best in the whole world, my mom said i can anytime i want, however when she drinks her happy juice she says no and hits me , please i love you

- Bigby
---
---