Name of Activity:
Character Guess Who
Purpose of Activity:
Help students recognize and remember the traits of being a good character and a good role model.
Suggested Grade Level:
6-8
Materials Needed:
List of role models (ie: Doctor, lawyer, etc...), List of character traits (ie: caring, loyal, etc...), Note cards or post-its, Marker, Tape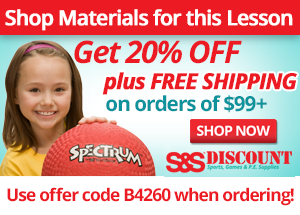 Description of Idea
On the note cards write down different role models and character traits with a marker and place them face down on your desk. Stick tape on the back of them in a way that will allow you to stick the card to the students forehead. Have the students come up in groups and place a card on their forehead without them seeing it. Once all the students have a card let them have a minute to look at each card on the other students head. Then have each student come up and ask the first question "Am I a trait or role model?" The rest of the class will answer and then the student will ask roughly 10 more questions about their card and try to guess what it is, while the other students are giving them clues. Talk about some of the traits that each of the role models would have.
You can also do this as a team activity. Make one team the traits and the other the role models and keep score to have a winner.
Assessment Ideas:
To assess this activity have the students write down what traits in the game they thought were the most important and who their role model is.
With the teams it is based on the original assessment and what team won.
Teaching Suggestions:
The teacher could make the cards, or the students could make the cards.
The teacher may want more control on what traits the students list.
Submitted by Tylor Enos in Russell, PA. Thanks for contributing to PE Central! Posted on PEC: 2/25/2013. Viewed 30559 times since 1/9/2013.
Character Guess Who

---
Previous Comments:
There are currently no comments to display. Be the first to add a comment!
---
---