Name of Activity:
Analyzing Tobacco Advertisements
Purpose of Activity:
The student will be able to analyze current and past tobacco ads, identify marketing techniques used, compare and contrast ads, and apply content knowlege to creating a counter ad.
Suggested Grade Level:
9-12
Materials Needed:
- Tobacco Ads handout - Tricks of the Trade handout - Construction paper - Crayons/ colored pencils/ markers -The following PDF's *
Tobacco Ads
*
Tricks of the Trade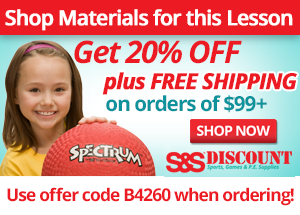 Description of Idea
Students should have already been exposed to lesson on tobacco, including side effects, risks, and current facts.
Assign students to small groups. Give each group a "Tricks of the Trade" handout. Review the strategies that marketing agencies use to appeal to consumers. If available, show commercials through TV or computer and ask students to identify the "trick" being used.
Give each group a tobacco ad. Their task is to analyze and critique the ad, answering the questions on the "Tricks of the Trade" handout.
In addition to analyzing the ad, students should create a counter ad. Their ad should be based on the original version (thus, similar in style, strategies, and content), but revised to show the true effects of tobacco use.
Display their work beside the original ad with a caption detailing the authors and the marketing strategy used.
Assessment Ideas:
- "Tricks of the Trade" worksheet
- Grade the counter ad based on creativity and appropriate analysis
Teaching Suggestions:
The teacher may want to create a rubric for the ad the groups create.
Submitted by Sarena Fuller who teaches at Patton High School in Morganton, NC. Thanks for contributing to PE Central! Posted on PEC: 10/19/2011. Viewed 62269 times since 4/4/2011.
Analyzing Tobacco Advertisements

---
Previous Comments:
There are currently no comments to display. Be the first to add a comment!
---
---