Name of Activity:
Protocols Art Contest
Purpose of Activity:
To see if students thoroughly understand class protocols and procedures.
Prerequisites:
Students need to be familiar with the PE classroom protocols and procedures.
Suggested Grade Level:
3-5
Materials Needed:
Place to post the pictures the students create. Students will need art and drawing materials.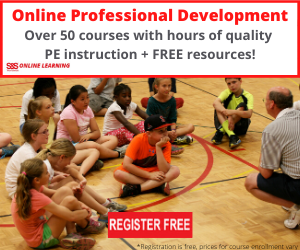 Description of Idea
At the beginning of the year and after teaching the rules and protocols in the gym, I have an art contest where I ask the students to pick out one rule or protocol that we have discussed in the gym, and to draw a picture and turn it in to me.
After reviewing all the pictures I pick out the art work that best depicts the rules and protocols that I expect the students to follow throughout the year in the gym--one picture per rule or protocol. Then I glue the best pictures to a piece of poster board and make a heading "Class Rules". I laminate it and post it on the wall for the entire school year.
Submitted by Shawn Fortner who teaches at Back Creek and Bent Mountain Elementary Schools in Roanoke , VA . Thanks for contributing to PE Central! Posted on PEC: 5/21/2000. Viewed 18850 times since 8/24/2001.
Protocols Art Contest

---
Previous Comments:
Dr.S.Davidson

Excellent idea !I will recommend to our teachers
in India !!
Great ideas comes from great people.
---
---