Name of Activity:
Cyber Bullying
Purpose of Activity:
To educate students on the definiton of cyber bullying, to give students statistics about cyber bullying, to give students examples of cyber bullying, to give students Cyber Safe tips, and to empower students to sign the Commitment to Stopping Cyber Bullying contract.
Suggested Grade Level:
6-8
Materials Needed:
Copies of word scramble worksheet
, A basket, bowl, or hat, Pieces of paper of group numbers (1-4) for drawing names, Overhead projector, A beanbag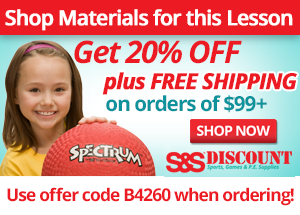 Description of Idea
Focus: Cyber bullying
What exactly is cyber bullying? Let's break down the word into two parts to understand the whole word's meaning. Part one: cyber.
Who can tell me what cyber means?
-Computer, technology

Part two: Bullying. What is bullying?
-Being mean, hurting others physically, hurting people's feelings, intentionally ignoring people
Review:
If you put the meaning of the two words together, you can see that cyber bullying is a form of harassment that occurs as a result of people intentionally and repeatedly being mean to one another using cell phones or the internet.
Statement of Objectives:
1. Know the definition of cyber bullying.
2. Know tools and methods used to cyber bully
3. Recognize situations in which cyber bullying is occurring
4. Establish healthy responses to cyber bullying
Teacher Input:
Teacher will begin leading discussion on cyber bullying to get the students' minds rolling.
When you think of cyber bullying what comes to mind? (Pause, rhetorical question) What tools may people use to cyber bully?
Toss the beanbag to a student and have them give an example. (Toss to four students.)
-Text messaging, Facebook/Myspace, Picture messages, Youtube videos.
Now that your thinking cap is on, we're going to get into groups of four and work on a word scramble to come up with other tools used to cyber bully. As I walk around the room, you're going to draw a number from the basket to make groups. (Designate where in room each group will gather. Encourage them to move their desks around in a circle to promote direct interaction. Distribute worksheets.)
Guided Practice: While students are working in groups, walk around the room and comment on each groups progress. Give hints when necessary. When most students are finished, start going over the answers. Be enthusiastic when you call on various people in each group to answer.
-"Billy, what did your group unscramble for number one?!"
- "You see how many different ways people are cyberbullied? Were there any tools people use to cyber bully that surprised you?"
-"And what's the answer to the hidden message at the bottom?"
-"Tell an adult! That's right. First you've got to recognize when cyber bullying is occurring. Then it's your duty to report it. Get back into your individual seats please and let's talk about this some more."
Independent Practice: With students back in their individual seats, they will think more independently as you go through different scenarios of cyber bullying.
Scenario 1:
Lindsay has just moved to town from Oregon and enrolls in the local middle school. Very pretty, outgoing, and funny, she quickly wins the attention of a number of the school's Junior Varsity football players—much to the chagrin of the school's cheerleaders. Bonnie, the head cheerleader, is concerned about Lindsay stealing away her boyfriend Johnny, who is the super cute quarterback. With the help of her cheerleader friends, Bonnie decides to create a "We Hate Lindsay" Web site, where girls can post reasons why they hate Lindsay and why they think she should move back to Oregon. Soon, the entire school becomes aware of the site's Web address, and many others begin to post hurtful sentiments about Lindsay.
-How do you think this made Lindsay feel?
-Even though she is pretty and outgoing doesn't mean that her feelings can't get hurt.
- How could you be a Helpful Bystander in this situation?
-Tell an adult and show the adult the website
- Befriend Lindsay so she knows she is not alone and stick up for her
Scenario 2: You have an account on a gaming site, where you like to play Call of Duty with your online friends. One day your parents discover an e-mail
from the site administrator indicating that the account will be terminated due
to the posting of the following message: "I hate Hitler because he didn't finish
the job – he should have killed all the Jews." At first you swear that you had
nothing to do with the message, but later admit that you were encouraged to
post it by another student, who has been calling you mean names and
threatening to hurt you. You tell your parents that you figured it wouldn't
hurt anyone to post the message and it might get the bully to finally leave
you alone.
Scenario 3: Mark and a couple of his guy friends are hanging out at Mark's house on Saturday evening watching a football game. During halftime, they get bored, so Mark starts looking through the contacts in his cell phone. He comes across Melissa's name. Melissa is a fairly attractive young girl, but is not part of the "cool group." Mark texts her to ask "What's up Mel?" She responds, "Nothing, I'm just sitting at home being bored." Mark texts back, "Oh same. I have an idea to make the night more exciting." She texts back, "Yeh, What?" He responds, "Why don't you take your some of your clothes off and take a picture to send to me." Mel texts back, "Ew. You're gross. No way." Mark reminds her that this is her ticket to being in the cool group. Wanting to be a member of the cool group so badly, Mel takes a pic and sends it back to him. Not only does Mark show his other guy friends this picture, but he forwards her picture to almost everyone "cool" in his phonebook and says, "What a slut. Look what she sent to me." Then Mel's phone starts buzzing off the hook with people calling her a whore and "wanna-be."
-What is cool about this situation? NOTHING.
- Cyber bullying occurs over texts and picture messages all the time. Plus, girls are twice as likely to be cyber-bullied than boys. Why do you think this is?
- If you received one of the forwarded texts from Mark what would you do?
-What's an example of someone being a harmful bystander in this situation?
-The boys letting Mark convince her to take the picture and then allowing him to forward it to everyone.
- People texting Melissa calling her a "Slut"
-What's an example of someone being a harmless bystander?
-CALLING Melissa and kindly ask her why she did that, offering her fair, genuine advice.
- Tell an adult.
* Don't just stand on the sidelines!
*Save the text message! Never send any pics or videos via your cell phone that you wouldn't want your parents to see. Remember, texts, photos, and videos that you take on your phone are saved and available for digital evidence.
Using the overhead projector, show the list of facts and statistics about cyber bullying, specifically noting (1) being ignored or disrespected is the most common forms of cyber bullying, (2) 9 out of 10 middle school students have had their feelings hurt, (3) girls are twice as likely as boys to be victims and perpetrators of cyber bullying, (4) the emotional and psychological outcomes of cyber bullying are similar to real-life bullying outcomes, except for the reality that with cyber bullying there is often no escape. School ends at 3PM while the internet and other forms of technology are always available, and (5) 52% of students report seeing bullying at least once a week.
Secondly, show the "Top 10 Tips for Cell Phone Safety" on the overhead. Discuss each tip, giving highlights and examples as necessary.
End with the following statement: "Don't make threats online because adults may not be able to tell whether it's real or not. There are criminal laws against making threats. Even if you're just joking, you can be suspended, expelled, and even arrested for making threats and for participating in bullying acts of harassment."
Closure: So when you're parents ask you what you learned at school today, don't say "Nothing…" Tell them what you learned about cyber bullying! And, to hold ourselves accountable for our commitment to stop cyber bullying, re-write the Cyber bully Contract and sign it at the bottom. Bring it back in tomorrow and we're going to hang them in the hall to show everyone our commitment to end cyber bullying!
Assessment Ideas:
1. Based on what happened, what changes would you make for the next time you teach this group of learners? To get my students more engaged, I would put them in groups to come up with their own scenarios of cyber bullying instead of having them work in groups to do the word scramble worksheet. After writing the scenarios, I would have each group act out of their cyber bullying situation. Thus, based on each individual's participation, I will be able to gage their understanding of my lesson plan.
2. Did the students meet your lesson objectives? How do you know? I know the students met my objectives because they participated in class discussion, offering their own stores and opinions and therefore, showing me they understood the material we were covering. I also know the students met my objectives because they began reporting acts of cyber bullying in the private report box in my classroom.
North Carolina Professional Teaching Standard (NCPTS) Met with the Lesson Plan Project
Standard Met: Standard 3—Teachers know the content they teach.
Reflection/Assessment
a. Why is it important to address this standard (Cite the standard)? Standard 3—teachers know the content they teach—is an important standard for this lesson as cyber bullying is a fairly new health topic. It is important for the teacher to fully understand the content they are teaching to facilitate comprehensive learning among all types of students. The teacher must be knowledgeable to answer any questions that may arise. Also, teachers should know the "street information" to be able to get on the students' level so they know that adults are aware of the prevalence of cyber bullying among middle school students.
b. Give examples of how you progressed toward meeting the standard. I researched the topic of cyber bullying, citing information from a variety of different sources. I am also drawing upon my own experiences from living during the "Era of Technology."
c. What experiences/knowledge promoted your professional growth and how? By becoming more knowledgeable in this subject, I am not only becoming a better educator, but I am also becoming a safe haven for those who are victims or witnesses of cyber bullying. By acknowledging the fact that I know cyber bullying exists and is an issue for middle school students, I am opening my doors for the students to come to me for help or further information.
d. What do you need to do next to develop further in each area? To further develop, I will attend a Cyber Bullying workshop. Additionally, I will lead a faculty meeting and discuss Cyber Bullying and how we, as educators, can help combat this issue so it does not continue to affect our students' performances in the classroom. I will also share my lesson plan with my colleagues and openly accept feedback from them.
Teaching Suggestions:
Submitted by Rachel Felton in Wilmington, NC. Thanks for contributing to PE Central! Posted on PEC: 7/12/2017. Viewed 79592 times since 10/19/2010.
Cyber Bullying

---
Previous Comments:
Lori

Where are the facts and statistics about cyberbullying?

Kelly

Where can I find the Top Ten Tips for Cell Phone Safety and the Facts/Statistics about Cyber Bullying?

Allison Hernandez

AWESOME LESSON!!! CAN'T WAIT TO IMPLEMENT IT IN MY CLASSROOM!

THANKS

A Bishop

None of the websites that are listed as sources are working :(

Rachel Felton

Kathi,
Here is the link to the word scramble:
http://www.cyberbullying.us/Cyberbullying_word_scramble.pdf

Thanks for catching that! Good luck with the lesson!

Kathi

Just wondering where I find the word scramble!
---
---