Title of Bulletin Board: iGym

Category: Physical Education

Suggested Grade Level: All

Materials: Foam board, kid cutouts, headphones

Description:

I used this bulletin board to start off the new school year. Appealing to middle school aged students, the iPod theme was a great way to motivate our students and showcase activities offered in our PE classes.

Using black foam board, round edges to give appearance of an iPod. Create apps by cutting out squares and rounding edges. Print out pictures from internet displaying various sports to be played in PE class. Type up name of each activity and glue underneath each "app". The "on" button is raised used a foam sticky piece with a white square in the middle. Surround iPod with kid cutouts and attach headphones to each.

I spelled out Activity, Preparation and Participation on the bottom to describe how grades in PE are earned. You could also use different color paper to start each of the words to spell "APP."

Email This Idea
---
Submitted by
Monica Cuneo
who teaches at Winslow Middle School in Atco, NJ. Thanks for contributing to PE Central!
Posted on PEC: 9/13/2011 2:43:05 PM
. Viewed 23624 times since 9/7/2011.
---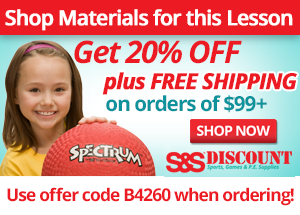 ---
---
Previous Comments:
Diane Penella

I love your bulletin board! It's very eye catching and contemporary. It caught my eye and I think my 5th & 6th grade PE students will be looking too.
Thanks!
---