Title of Bulletin Board: Swing This Spring

Category: Physical Activities

Suggested Grade Level: PRE-K

Materials: pipe cleaners, construction paper, glue, paint, coffee filters, scissors, cotton balls, children's pictures

Description:

To give children a visual of themselves while doing a physical activity. First time going out to use the playground before leadup activity for swing and playground rules.

Email This Idea
---
Submitted by
Karin Cloutier
who teaches at Parker Varney Elementary in Manchester, NH. Additional authors for this idea were Karin Cloutier. Thanks for contributing to PE Central!
Posted on PEC: 4/23/2012 9:12:11 AM
. Viewed 23621 times since 4/16/2012.
---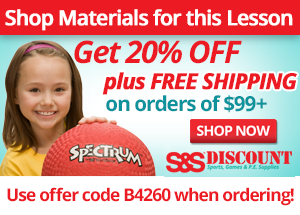 ---
---
Previous Comments:
WarrenCer

Really so excited that I came across this site! Not alone has it resulted in being wonderfully conducive for everybody in conditions of obtaining critical info on a assortment of study, yet it's already been a extremely good way I believe to associate with different men and women who hold similar hobbies. I have found by accident so hundreds of quality notions and techniques this place which have surely enhanced me around my every day being, and it's disappointing that pause to impart this learning resource combined with my acquaintances. On top of this, I know that that the can benefit all those important facts about that particular they can find in this article, as well. I will obviously be coming back this internet site many times all over again, as you have regularly a little exciting and engaging to explore. be grateful to you for building this kind of extraordinary site, and I are unable wait around for to disseminate this web site with my homies. I am aware that they are going to respect every one of the treasured info that capable of witness at this place on top of that. I'll try to undoubtedly be revising this blog over and over for a second time, as you'll find for good certain things remarkable and promoting to discover. Web site for designing such an superb system!

I am immensely indebted for stumbling upon this web-page, whilst it it has granted me with unmatched facts and information which I will use in my confidential and specialist work. I'll absolutely be spreading the word more about this amazing website to my pals and will maintain to get back to it regularly for even more techniques.
If you wish to pick up more info on this topic area browse my web site: [url=https://ethanfilmandphoto.com/wedding-photography/]Shenandoah Wedding Photography beside Harrisonburg, VA[/url]

jali

what was use or the bodies

Precious

what did you use for the kids body?
---