Name of Activity:
What is on My Plate?
Purpose of Activity:
This lesson is made to introduce the children to "My Plate" and how it can be used to help them eat healthier. They will be able to see what foods they are eating are good to eat versus foods they should eat less often if at all.
Suggested Grade Level:
3-5
Materials Needed:
Paper plates Markers/crayons Scissors Food magazines Glue sticks Small "glass" size circles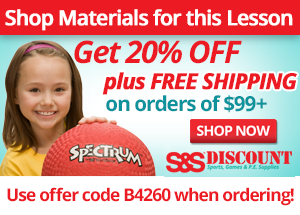 Description of Idea
Pass out supplies to the tables for the children to share. Makes sure each child has one plate each.
1. Introduce "My Plate" and why it is important. Make sure to highlight the fact that it is used to show the importance of eating a variety of healthy foods and how it is simple to do.
2. Show them a colored picture on the smart board or a printed version of it. Point out the different sections and what they all contain.
3. Have them draw a line down the center of the plate in front of them with a pencil. Then the half on the left they will divide it into two equal parts. The right side will be slightly bigger on one half. Point to the "My Plate" example to show them how. Once they are divided, they can color each section similar to what is shown. Have them label each section; fruits, vegetables, grains, protein, and a small circle needs to be labeled dairy.
4. Then the children will each take a magazine and start cutting out pictures of food to put in each category. Ask them to find about 5-10 pieces per section. (I would vary the amount you want depending on time available for lesson.)
5. Once they are done, ask them to share with their table group and they can discuss if they aren't sure what category something goes into. Circle the groups and see if they look good and if there are any suggestions needed. Once they look like all is in correct order, they can glue them down.
6. Introduce the "What Did I eat?" Worksheet to the children and have them fill in what they ate that day. For homework they need to finish filling in what they at home.
Older children: You can try to have them fill in portion as well as the type of food
Younger children: Most important would be what they ate and not as much of an emphasis on portion.
7. The next day go over what they ate and what categories did they have empty places.
8. Go over what foods are "red light, yellow light, and green light". Have the children look at what foods they have on their plates. Use the "red, yellow, green light food" worksheet to divide their foods and see what they really are consuming.
9. Introduce the smart substitutes chart to the children. Show them how easy it is to choose a healthier option

Assessment Ideas:
o Children must be able to label and organize their foods into the correct categories.
o Show an understanding of how to choose healthier options.

Submitted by Daisha Smith in Sacramento, CA. Thanks for contributing to PE Central! Posted on PEC: 12/18/2018. Viewed 5272 times since 12/6/2018.
What is on My Plate?

---
Previous Comments:
There are currently no comments to display. Be the first to add a comment!
---
---