Name of Activity:
Basketball Reflection/Skills Learned Assessment
Purpose of Activity:
To develop creative writing skills as well as assess students knowledge in the skills taught during basketball.
Suggested Grade Level:
3-5
Materials Needed:
Paper and pencil assessment handout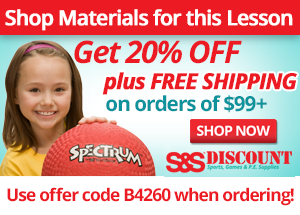 Description of Idea
This activity requires the physical education teacher to work with a classroom teacher as the student should be asked to write this in the classroom or as a homework assignment. This one is presented as a fairly general assessment. Feel free to make yours more detailed or focused. For example, ask them how they would use dribbling skills to get open for their last shot to win the game. Use your creativity!
It is best to offer this after the students have been taught the basic skills of basketball.
Parameters:
* Ask students to use proper grammar and spelling.
* Ask that students use basketball specific vocabulary that they have learned from class or that they know from outside experiences.
* Ask them to write a certain number of words (e.g. 250, etc.)
Variations:
Have them type the assignment so it is more of a homework assignment.
Work with the classroom teacher to come up with a writing skills grading rubric. In other words, ask the classroom teacher what writing skills should be included in the assessment.
Submitted by Jason Steele who teaches at Perkett Elementary in Minot, ND. Thanks for contributing to PE Central! Posted on PEC: 10/9/2014. Viewed 28674 times since 9/3/2014.
Basketball Reflection/Skills Learned Assessment

---
Previous Comments:
Yasufumi KAN

Nice challenge for students implementing the creativity through strategies of writing skills and basketball movements.It can be possible this activity must be the cross curricula activity of literacy of writing & PE .
I'll try to get the excellence into my ideas in designing creative PE curriculum!

---
---