Name of Activity:
Mad Gab Review
Purpose of Activity:
This activity is a fun way to review the terms the students have learned throughout the semester.
Suggested Grade Level:
9-12
Materials Needed:
The following worksheet:
Health Mad Gab Terms and Definitions
Additional Worksheets
Mad Gab Worksheet 1
Mad Gab Worksheet 2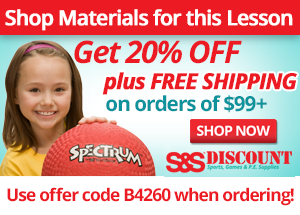 Description of Idea
There are a few different options with this activity. With the worksheet, you can choose to just give the worksheet out to students to do for an assignment. You can actually print out and laminate the cards provided in the document and let students play the popular Mad Gab game as a whole class or in groups. If you decided to do smaller groups, multiple sets of cards would need to be printed. Printing the cards can be tricky since you want to make sure the correct term is being printed on the back of each card. The following is a list of which pages need to be printed together:
Pages 1 and 5
Pages 2 and 6
Pages 3 and 7
Pages 4 and 8
Pages 9 and 14
Pages 10 and 15
Pages 11 and 16
Pages 12 and 17
Pages 13 and 18.
Pages 1 and 2 of "Health Mad Gab 1" need to be printed back to back and are for the students to write on. Pages 3 and 4 are the answer choices for the students and also need to be printed back to back. The rest is strictly for the teacher. The other pages include a key and a list of the terms and their definitions.
Teaching Suggestions:
Submitted by Shannon Hurst in West Valley City, UT. Thanks for contributing to PE Central! Posted on PEC: 12/27/2014. Viewed 29782 times since 10/26/2012.
Mad Gab Review

---
Previous Comments:
| | |
| --- | --- |
| Kevin | im so sorry this is late but cayla you spelled my name wrong its tajah but thx it was rlaley hard and i put a lot of hard work into so thx and btw i might have spelled your name wrong |
---
---