Name of Activity:
My Plate
Purpose of Activity:
To provide students with the knowledge of "My Plate"
Suggested Grade Level:
6-8
Materials Needed:
Paper Plates, Crayons/color pencils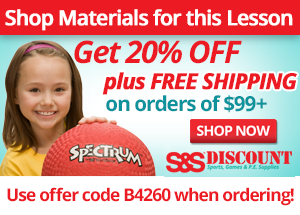 Description of Idea
Teacher can start lesson off with handing students a paper plate, colored pencils/crayons.
Students are to color in the plate with the following categories, fruits, grains, vegetables, proteins and dairy on how they think they consume each. (what one do they consume the most, are they all even? etc.. are just a few of the questions you can ask the students to ask themselves while they are filling it out). Students will then lab each part of this plate with the correct category.
After they finish this, teacher can show a PowerPoint or whatever resource they use to go over 'My Plate' Guidelines:
Enjoy your food, but eat less.
o Avoid over sized portions.
o Make half your plate fruits and vegetables.
o Switch to fat-free or low-fat (1%) milk.
o Make at least half your grains whole grains.
o Compare sodium in foods like soup, bread, and frozen meals—and choose foods with lower numbers.
After you go over this (you can also add in any other aspects to the lesson you feel necessary)
You will hand out another paper plate (or tell students to use the back if you are trying to be eco-friendly)
With this new paper plate students will then color in the different categories (fruits, vegetables, grains, protein, dairy), with how they SHOULD BE consuming them.
This is a good way for students to visualize their actual 'plate' of food.
Students will be able to take the plates home with them so they can practice good nutrition!

Assessment Ideas:
You can have the students compare and contrast their old plates to the new plates and have them come up with ideas on how they are going to change their plate.
Teaching Suggestions:
Be sure to introduce the lesson and explain what students will be doing BEFORE supplies are handed out. Students' attention will be more focused before proceeding.
Submitted by Taylor Prall in Kinnelon, NJ. Thanks for contributing to PE Central! Posted on PEC: 5/4/2012. Viewed 48102 times since 4/18/2012.
My Plate

---
Previous Comments:
| | |
| --- | --- |
| D. Chandler | What an awesome teacher- image somebody making Health interesting instead of reading some book and answering some questions at the end of a chapter- and doing some bogus worksheet! |
---
---