Name of Activity:
Receiving a DWT: Driving While Texting
Purpose of Activity:
The purpose of this activity is to inform students of how dangerous it is to drive while texting.
Suggested Grade Level:
8-12
Materials Needed:
Open activity area, scooter for every student, 40 polyspots, 15 cones, and a cell phone (can be real or you can make one out of cardboard or substitute for one).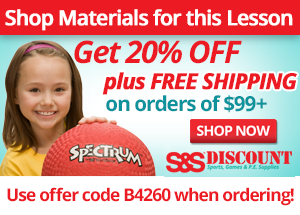 Description of Idea
Students will go over the dangers of driving while texting and also the states that have banned texting while driving. They will then get a hands-on experience.
Each student will have a scooter (car) placed in front of them. A cell phone will be placed on top of the scooter. In half of the activity area polyspots (pot holes) and cones (trees) will be placed in the designated area for students. Students are to maneuver on the scooters from their starting spot while texting on their phone. The object is for them to get from their starting point, touch the other end of the court with their wheels, turn around and safely make it back to the starting point. If a student runs into a pot hole, hits another student, or hits a tree, then they are to wait there until another student comes and tags their hand. Students are to not have their hands holding onto the scooter, but to have their arms flexed out with cell phone in hand texting.
Videotape this exercise and show to them later to see how many mishaps happened.
Variations:
Add stop signs and curbs using other pieces of equipment.
Assessment Ideas:
At the end of the lesson, I ask students how they think it went. I did this lesson with grades 3-6. They said it was a challenge, loved the activity, but several of them wrecked. They understood the consequences of what could happen. I did a journal entry for an assessment for the students on this lesson. They wrote down their thoughts of what they thought about the lesson.
Teaching Suggestions:
Videotaping this is highly suggested so they can watch it later just to see how many problems there were.
Submitted by Drew Burris who teaches at La Monte Elementary in La Monte, MO. Thanks for contributing to PE Central! Posted on PEC: 10/20/2013. Viewed 53538 times since 4/10/2012.
Receiving a DWT: Driving While Texting

---
Previous Comments:
| | |
| --- | --- |
| Madeeha | This is a great idea as it uses a real life scenario which makes learning more meaningful for students. I look forward to trying it with my class. |
| Shannon | Even if they aren't old enough to drive, it is something that would appeal to older students especially since texting is a big thing. I like this idea and will try it with my middle school students. |
| DPO | A lesson about texting while driving to an age group that isn't old enough to drive? |
---
---