Name of Activity:
Copy Me
Suggested Grade Level:
K-1
Materials Needed:
Slow piece of music and tape/cd player; "
What A Wonderful World
" Song by Louis Armstrong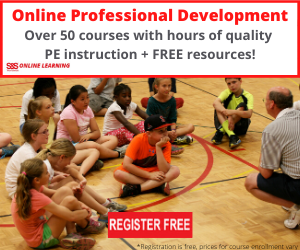 Description of Idea
This is a teacher-led activity that allows students to practice protocols such as starting and stopping and it is good for identifying body parts with the younger children. It also allows students to get a sense of what the word "SLOW" really means.
When students arrive have them stand on a circle or sit in front of you. The main point is that they have to have room to extend their arms and all have to be able to see the teacher.
After students are all facing you and are quiet tell them that they are to copy your movements over the next few minutes (maybe the length of one or two songs). Using slow motion do some of the following movements with your hands and legs:



One hand-make a circle very slowly (about a foot in diameter)in front of your body

Other hand-do the same thing

One hand-make a circle counterclockwise, the other hand go clockwise

Make letters with your hands

Make letters/numbers with your hands and arms. For instance spell "LOVE" using your hands and elbow for the "L"; both hands for the "O"; touch elbows to form the point of the "V"; make an "E" using the sign language symbol of the E.

Put your hand facing the students so your palm is facing them; rotate slowly so the back of your hand is facing them--they are to do the same thing.

Cross and uncross your arms (forming and X) in front of your body

Balance on one leg and move the free leg in different ways

Make up your own patterns remembering to go extremely slow during the movement

Submitted by John Pomeroy who teaches at Roland E. Cook and Fort Lewis Elementary Schools in Roanoke, VA. Thanks for contributing to PE Central! Posted on PEC: 10/9/2001. Viewed 61797 times since 8/24/2001.
Copy Me

---
Previous Comments:
There are currently no comments to display. Be the first to add a comment!
---
---