Name of Activity:
Graphically Organized Body systems
Purpose of Activity:
The purpose of this activity is to create a high level of thinking by examining the the different types of body systems, how they work, and what organs are involved in the process.
Prerequisites:
Prior to this lesson, students should have background information about the different body systems unless this is being used as a diagnostic assessment prior to learning about the body systems
Suggested Grade Level:
6-8
Materials Needed:
Graphic organizers printed out of the body systems, Cut outs of the answers to each body sytem, A baggy might be helpful to keep items together. Handout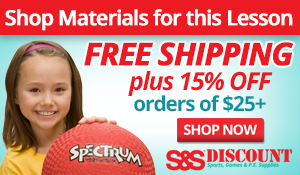 Description of Idea
Students are grouped into pairs. They are given one graphic organizer at first. Students are also given the answers cut out and not in order. Students must find out where each cut out goes and how they body systems work. The first group to finish must move to the board and write thir team name on it.
I then go over to their desks and check for the correct answers. If one or more is incorrect I will tell them how many they need to fix. Once 5 or more groups have completed the challenge correctly we go over the answers as a group to reinforce the correct information. Afterwards students are given a graphic organizer with the answers printed on it for studying material.
Assessment Ideas:
This can be used as an assessment tool as well as a test. Students would have their own and have to fill in the blocks with the right information. Velcro and laminated papers and cut outs might be beneficial for multiple use.
---
Submitted by Angela Weikel who teaches at Linden Elementary in Doylestown, PA. Thanks for contributing to PE Central! Posted on PEC: 3/30/2011.

Viewed 36413 times since 1/12/2010.
---
---
Previous Comments: