Name of Activity:
Review and Assessment on STDs and HIV/AIDS
Purpose of Activity:
To provide a creative opportunity for students to demonstrate what they are learning in the classroom. It allows them to express their creative writing skills and to utilize their computer skills. This authentic assessment also works well as a review process for testing.
Suggested Grade Level:
9-12
Materials Needed:
Notes on STD's/HIV/AIDS, health book, computer (if available).

Time to Complete: One Week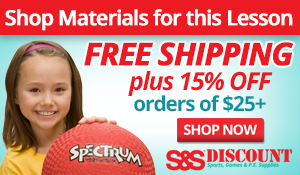 Description of Idea
Objective: Students should create a 1-2 page newsletter consisting of articles, written by the students, relating to the unit on STD's and HIV/AIDS.
Heading/Name of Newsletter (be creative)
Date of Newsletter (use due date)
Article about STD's (include title). This article should include a definition, a list of some common STD's and common symptoms.
Article about HIV/AIDS (include title). This article should include a definition, how it is transmitted and not transmitted, how long people can live with the disease, and treatments available.
Article about a person with HIV/AIDS (title). The person should be named John/Jane Doe. Make up a story including age, how they contracted the virus, what stage are they in, and what are their feelings about dying.
Advertisement. This should be an advertisement pertaining to the dangers of HIV/AIDS, or STD's or how to avoid acquiring a STD or HIV/AIDS.
Rubric:

Five points for each area:
Heading
STD Article
HIV/AIDS article
John/Jane Doe story
Advertisement
Include 5 presentation points - Is it neat and easy to read? If not typed is printing clear and correct?
Total Points - 30
---
Submitted by Dawn Lynch who teaches at The Academy for Career Development in Easton, PA. Thanks for contributing to PE Central! Posted on PEC: 5/18/2000.

Viewed 38831 times since 8/24/2001.
---
---
Previous Comments:
There are currently no comments to display. Be the first to add a comment!