Name of Activity:
Mental Disorder T-shirts
Purpose of Activity:
To develop a better understanding of mental health and the different types of disorders that people may experience.
Suggested Grade Level:
9th and Up
Materials Needed:
1. T-shirt for each group. The groups may range in size from 3-6 students depending on the size of your class. You may ask the students in each group to pitch in and together provide one blank T-shirt for their group to paint.

2. Squeezable tubes of fabric paint. This helps avoid the mess of paint brushes, etc.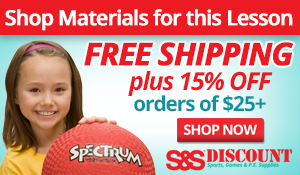 Description of Idea
This activity requires a class period of discussion and preparation leading up to the day of the activity of creating t-shirts. In the class period(s) prior to the activity, the class discussion should focus on informing the students about various types of mental disorders. The discussion should differentiate the two general classifications of mental health disorders: organic disorders (disorders associated with changes in the structure of an organ or tissue) and functional disorders (a condition in which a patient complains of symptoms for which no physical cause can be found). The discussion would go into more detail about common psychological disorders. These would include such psychological disorders as obsessive compulsive behavior, phobias, hypochondriasis, schizophrenia, clinical depression, panic disorders, post-traumatic stress disorder, anxiety disorders, manic depressive disorder, teen suicide, etc.
T-Shirt Activity:
In groups of no more than 6, each group may choose or you may assign them one of the mental disorders that was discussed in the previous day(s) class. If the groups choose, and once a disorder has been chosen, then it is no longer available to another group. Each group is to design a T-shirt that explains and displays the group's understanding of the disorder. The students work collaboratively to design their T-shirt and then draw it up on paper. The design must be approved by the teacher before the students can begin to paint the T-shirt. All of the students names are put into a box and a name for each group will be drawn out of the box. Those people whose names get drawn get to keep the T-shirts.
Teaching Suggestions:
You need some type of board to put between the front and the back of the T-shirt to avoid having the paint going through to the other side of the shirt.
---
Submitted by Alyson Cole Wand. Thanks for contributing to PE Central! Posted on PEC: 5/17/2000.

Viewed 37855 times since 8/24/2001.
---
---
Previous Comments:
There are currently no comments to display. Be the first to add a comment!