Name of Activity:
I Am Special
Purpose of Activity:
The purpose of this activity is for students to identify positive characteristics traits that they possess. By identifying positive personality traits, students can improve their self-esteem. The higher a person's self-esteem, the more likely they are to protect, and care about their health.
Prerequisites:
Make sure that parents/guardians are comfortable with having their child's photo displayed. Perhaps using a magazine cut-out could be a suitable alternative. Teacher needs to be sensitive to the fact that not all children have high self esteem and this activity may be challenging for them.
Suggested Grade Level:
4-8
Materials Needed:
construction paper scissors "I Am" poem template lined paper student pictures glue markers/crayons/glitter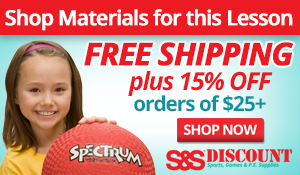 Description of Idea
Review positive characteristics traits and positive personality traits.
After going over a few sample "I Am" poem templates, students will create personalized poems about themselves to increase self-esteem. Each student will write a creative "I Am" poem, then they will paste it to a heart, which they will cut out of construction paper. Once the students have glued their poem to their heart, they will add their picture to personalize their project even more. Each student will then decorate their heart to complete the project. Finally, student will reflect to what they learned about themselves in their journal: After completing this project, what did you learn about yourself? How does what you learned effect your current health status? Include 3 adjectives that describe you and one activity you participate in (a hobby, after school sport, etc).
Variations:
For Middle School, consider students creating their own shapes to further identify the "positive," i.e. soccer ball, snowboard, CD, computer, etc.
Assessment Ideas:
I use the following rubric:
25% poem completion (poem, picture, decorated heart)
25% neatness
25% creativity
25% final reflection
Teaching Suggestions:
A good project to display and revisit throughout the year.
---
Submitted by Jamie Chicalese in Ebervale, PA. Thanks for contributing to PE Central! Posted on PEC: 11/28/2008.

Viewed 30228 times since 9/26/2008.
---
---
Previous Comments:
| | |
| --- | --- |
| Jamie Chicalese | "I Am" templates can be found on the Internet - there are several variations depending on grade level/student ability. I included one with my submission, but it is not attached! |
| smv | I must be missing something...what is the template for the I am poem? Shouldn't it be included with the lesson? |