Name of Activity:
Peer Pressure Response
Purpose of Activity:
To allow students to come up with different ways to respond to their peers asking them to drink alcohol or to try or do drugs.
Suggested Grade Level:
9-12
Materials Needed:
One handout per group and one pen/pencil.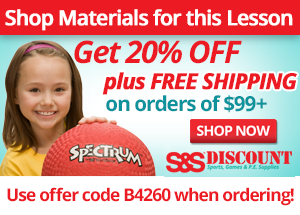 Description of Idea
Step One: Each group of students (at least 3 students in each group) receives one handout, each of them have a different "peer pressuring" comment on line number 1. On each handout, line number one is a peer pressuring comment previously thought out by the teacher and written in the space (example: "Mike, let's have some liquor from your parent's bar, it'll be fun!"). The rest of the handout contains as many lines as you want, depending on how many groups you have. If you have 4 groups, you should have at least 6 lines.
Step Two: The students are to fill out line number 2 with a resistance response using proper resistance skills. (example: I don't think stealing my parent's liquor is a good idea, besides we are already having fun without alcohol.) When students finishing filling out line number 2, they pass their handout to the group next to them. When they receive the new handout, they fill in their own peer pressuring comment for the next group to respond to. This pattern continues. When making your handout, be sure to have the last line a "resistance response." By the time the handouts are finished, each group should have received each handout at least once. Have two students from each group stand up and read the "dialogue" on the handout that finished at their group.
Teaching tip: Have students write the "teacher response."
Assessment Ideas:
When each group has read their dialogue, ask the students if there was a better way to respond to some of the comments made. Try to get the students thinking differently. After hearing from each group and discussing other ways to respond, have students quietly write what they would do (if it were them) in that type of situation. Tell them to list all the possibilities they can think of.
Submitted by Tiffany Monroe who teaches at The College of New Jersey in Ewing, NJ. Thanks for contributing to PE Central! Posted on PEC: 3/2/2007. Viewed 60188 times since 3/26/2006.
Peer Pressure Response

---
Previous Comments:
There are currently no comments to display. Be the first to add a comment!
---
---