Name of Activity:
Nutrition Exploration
Purpose of Activity:
Students will learn about the new dietary guidelines. A secondary purpose is for students to learn how to evaluate a kid friendly web site about the nutrition and fitness information and activities.
Suggested Grade Level:
9-12
Materials Needed:
Internet Access and Worksheet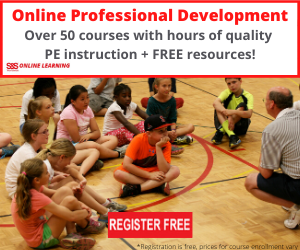 Description of Idea
Use the following worksheet to give to your students to learn more about the 2005 new dietary guidelines. The idea here is to allow students to explore this web site and then to learn more about the guidelines through the questions posed. We recommend that you (the teacher) do the worksheet first as some of the questions may not be relevant if the site has changed.
Dietary Guidelines Worksheet for Students
NOTE: Web sites change and move so there is no guarantee any of the web sites on this worksheet will be available forever. We liked the idea enough to publish so you can see a way for students to use the Internet to learn about different topics. Feel free to change the questions.
Assessment Ideas:
Students could write an essay comparing and contrasting the old dietary guidelines with the 2005 dietary guidelines.
Students could write a letter to the kid specific websites in order to voice their opinion about the site and offer suggestions or recommendations.
Submitted by Samantha Ziehl who teaches at Overlea High School in Baltimore, MD. Thanks for contributing to PE Central! Posted on PEC: 4/7/2005. Viewed 77216 times since 2/15/2005.
Nutrition Exploration

---
Previous Comments:
| | |
| --- | --- |
| Enaved Ruffdoow | could you send the answer sheet that you had? |
| alyse smith | |
---
---