Name of Activity:
Ask Me about ... Throwing, Catching, Volleyball, etc.
Purpose of Activity:
"Ask Me..." is designed to communicate in a straightforward way what kids might be learning in a physical education program. This is done through the parents.
Suggested Grade Level:
K-12
Materials Needed:
Ask Me cover letter and other handouts. See below.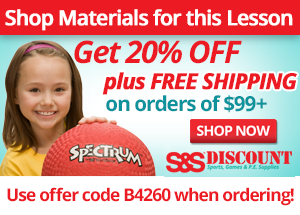 Description of Idea
A cover letter explaining "Ask Me..." explains the concept to the parent and it is sent home with a letter from the child. An example of the cover letter might be:
Today your child has brought home a letter asking you to observe him/her performing a skill. At a convenient time, ask your child to perform the skill several times and watch to see if they are doing it correctly. Please sign the sheet at the bottom, and if you have any comments or questions, please feel free to write them as well.
In the letter the child asks their parent to watch them perform a skill, an example might be overhand throw.
"Dear Mom and/or Dad: Please ask me to show you how I throw overhand. Watch to see if I have my eye on the target, if I step with the opposite foot, if I have my side to the target, etc.".
You can put as many or as few cues as you feel necessary. The concept is that a parent would be given a cue to look for while their child is performing a skill.
Note: This is the original idea of Dr. George Graham.
Submitted by Shawn Fortner who teaches at Back Creek Elementary in Roanoke, VA. Additional authors for this idea were John Pomeroy and George Graham. Thanks for contributing to PE Central! Posted on PEC: 4/10/2020. Viewed 91319 times since 4/23/2003.
Ask Me about ... Throwing, Catching, Volleyball, etc.

---
Previous Comments:
| | |
| --- | --- |
| Ginny | This is a great idea! I'm looking for assessments to use for National Board Teacher Certification. I'm going to use this! Thank you |
| D.McCann | |
| Stacy Brown | I really did like these ideas. Parents are always asking what do their children do during PE and this helps keep everyone informed and working together. I plan to use these next year. Thanks. |
---
---