Name of Activity:
Alternative Party
Purpose of Activity:
Students will identify non-alcoholic ways to entertain and/or have fun. Each student will (1) List 10 things they do for fun and enjoyment (2) Learn how to make at least one non-alcoholic beverage, and (3) Learn how to play a group game (4) Plan a party for their friends.
Suggested Grade Level:
9-12
Materials Needed:
Prepared recipe handout of non-alcoholic beverages, 4-5 blenders, recipe ingredients (assigned per group on the previous day), large cooler with ice, disposable cups.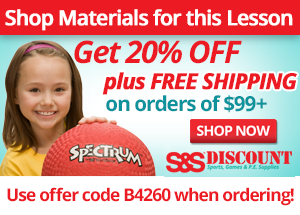 Description of Idea
Introduction: Open discussion about why people drink, the effects of drinking. Talk about alcohol as a social lubricant and how it alters mood and impairs ability to function properly.
Step 1: Have each student write 10 ways they have fun. They have to be legal and cannot harm others in any manner. Have the class combine their examples until you have 101 ways. A fun idea is to compile their combined responses into a handout to give each of them entitled "101 non-alcoholic ways to have fun."
Step 2: Divide into pre-assigned groups and hand out recipes that you as the teacher supply. You could also have each group come up with their own favorite drink recipe in advance as an option which works great and gives the students ownership rights. Each group should have a blender and a different recipe. Groups should make enough drinks to share with the entire class so that everyone receives a taste of each drink. A compiled sheet of drink recipes should be made and given to each of the students entitled 'Tasty Drink Recipes for an Absolutely Sober Party.'
Step 3: Each group should be assigned a couple of days in advance to come up with a group game to teach and play with the entire class. This provides students with yet another non-alcoholic way to have fun. Students are responsible for teaching and providing any necessary equipment needed for the game. Each group should also prepare a handout for each student in the class with the name of their game, the rules, and instructions on how to play. Assess each group using a scoring rubric based on elements you established with the assignment, i.e. creativity/originality, fun factor, group involvement, clear rules and instructions, etc.
Step 4: Clean-Up/Closure. Debrief with students on the activity getting their valuable feedback, insights, and comments.
Assessment Ideas:
Have students plan a party for their friends with the knowledge that they have gained from this activity. This should include a food and beverage menu, a group game and at least 4 other activities. Have them take it home and share and practice their party ideas with their parents and family.
Students should have a trial party with their family by teaching them the game and activities and making them the non-alcoholic beverage. Students then write how the party went and include feedback from
their family members as well as parent and family member signatures.
Submitted by Heidi Schneck who teaches at Centennial Middle School in Provo, UT. Thanks for contributing to PE Central! Posted on PEC: 3/24/2002. Viewed 65202 times since 11/19/2001.
Alternative Party

---
Previous Comments:
| | |
| --- | --- |
| Natalie | Sounds like a good idea but not many families would actually carry out the party and make the drinks at home |
---
---