Name of Activity:
PRIDE!
Purpose of Activity:
To have the students aware of their actions through set words that will help them become well-rounded individuals.
Suggested Grade Level:
6-8
Materials Needed:
Paper and pencil.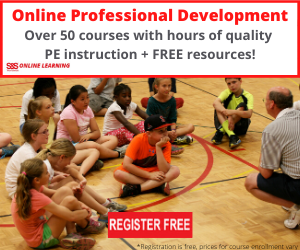 Description of Idea
To begin the lesson idea, give an example of how you (the teacher) have assisted someone. Ask the students to write down ways they can help someone or have helped someone.
Ask the students if they know what pride is. Brainstorm with the class as to what is needed to develop pride. Define pride for them from the dictionary.
Then tell them that pride for us will stand for
P = Positive attitude

R = Respect

I = Improvement

D = Doing rather than watching

E = Enthusiasm
Explain to them, that in order to find a sense of pride, they must perform activities that incorporate all five concepts. They can give demonstrations.
Example: I helped my mom in the kitchen the other night. It was a positive time spent with her, I gave her the respect she deserves, It improved our relationship. I was doing rather than just watching TV and I was enthusiastic in helping her. I am developing pride.
Assessment Ideas:
Have students write down how they can incorporate pride into their daily lives.
Submitted by Terrence Christy in Anaheim , CA . Thanks for contributing to PE Central! Posted on PEC: 10/16/2000. Viewed 30912 times since 8/24/2001.
PRIDE!

---
Previous Comments:
There are currently no comments to display. Be the first to add a comment!
---
---