Name of Activity:
Catch It
Purpose of Activity:
To teach students that marijuana causes a decrease in reaction time
Suggested Grade Level:
6-8
Materials Needed:
one pencil, one bucket of ice water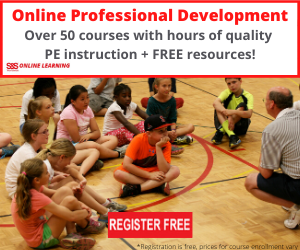 Description of Idea
Ask a student to come up to the front of the class. Hold up a pencil vertically by the eraser. Tell the student to put his or her hand just below the pencil in a position so pointer finger and thumb are extended. Tell the student to prepare to catch the pencil with the thumb and pointer finger. Drop it between the thumb and finger and see if the student can catch it (Usually he or she is successful).
Now have the student soak his or her hand in the ice water for a few minutes. Repeat the same activity. It should be obvious that the first performance was better than the second. Reaction time was better the first time.
Explain to the students that people who use marijuana experience decreased reaction time even when their body parts are warm.
Submitted by Bob Wright in Holland , PA . Thanks for contributing to PE Central! Posted on PEC: 6/14/2000. Viewed 97426 times since 8/24/2001.
Catch It

---
Previous Comments:
| | |
| --- | --- |
| jelly bean | this activity was used by me and adam in a health teaching assignment! :) WAHOO for this website! |
| Confused | I'm sorry, but I tried this activity with my 8th graders and they actually did better after the hand was sitting in the ice for 3 minutes. I even pulled up the directions for the student's interpretation and they felt we followed all the directions. Does anyone have a reason for our findings? Thank you |
---
---