Name of Activity:
Alcohol Ball
Purpose of Activity:
To teach students that alcohol use can cause blurred vision and poor coordination
Suggested Grade Level:
6-8
Materials Needed:
A soft ball (nerf ball)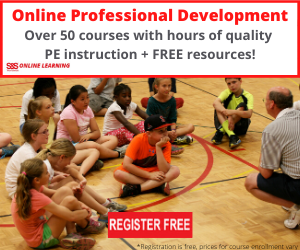 Description of Idea
Have a few students volunteer to catch the ball as you throw it to them. Play catch with the students for a minute or two. Now ask the students to spin around 10 times fast, then squint their eyes. As the students finish spinning begin throwing the balls to the students and ask them to throw the balls accurately back to you. (It is usually quite difficult for them to accurately throw the ball at this point.)
Variations:
Ask selected students to write a sentence on the board. After spinning around ten times, ask students to write the same sentence again.
Assessment Ideas:
Ask the class to write what they observed and ask them to explain how these activities fit in with the unit on alcohol. People who drink too much alcohol have blurred vision and poor coordination even without squinting and spinning around. Ask the students to explain how these effects can be damaging to the person drinking and to others.
Note: The sentence writing activity was done in a bar (not the spinning part). People were asked to write a sentence before a drink, after one drink and again after a few drinks. It was obvious that the alcohol affected the people because their sentences got worse each time.
Submitted by Bob Wright in Holland , PA . Thanks for contributing to PE Central! Posted on PEC: 6/14/2000. Viewed 136605 times since 8/24/2001.
Alcohol Ball

---
Previous Comments:
| | |
| --- | --- |
| Jaylena | It was a great fun game. The kids really liked it |
| New Jersey | Students loved it...Really helped to get the point across about how alcohol affects coordination and reflexes. |
| Private | That sounds like a good game for kids that drink. It teaches a lesson. |
| Donavon | Awsome stuff! Way to make learning fun!!! |
---
---