Name of Activity:
Drawing Stages
Purpose of Activity:
To teach students the different characteristics that a developing infant goes through during the weekly periods of each trimester
Suggested Grade Level:
9-12
Materials Needed:
White paper, colored markers or pencils, a chart showing the characteristics of a fetus at each developmental stage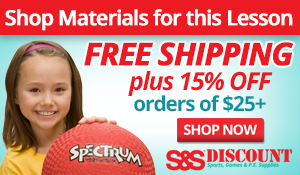 Description of Idea
Before implementing this activity, you will need to discuss the differences in a developing fetus at all three trimester stages. Once a clear understanding is obtained, proceed to the next fun step.
Divide the class into groups (the number you have will depend upon how in-depth you want to make this activity). Assign each group either a trimester stage, or a developmental period during a trimester stage. Next, have them draw a picture of what the fetus would look like at their assigned stage. Do not allow them any actual books to look at for this part - just their own ideas and understanding. This activity ensures that the whole class works together to see what characteristics each group already has, so they do not add or leave out parts on their own drawings.
Allowing the class to decide the fetus' gender, or whether it will be a single or multiple birth are also ideas you may or may not add to this project. In the end, it is fun to make a book out of the entire class' drawings and have them compare their own ideas to actual photographs or diagrams of development. Students can then see how close (or far off) they really are!
---
Submitted by Jennifer Matson who teaches at Scappoose High School in Scappoose , OR . Thanks for contributing to PE Central! Posted on PEC: 6/14/2000.

Viewed 30766 times since 8/24/2001.
---
---
Previous Comments:
There are currently no comments to display. Be the first to add a comment!