Name of Activity:
The Hunger Games
Purpose of Activity:
The Hunger Games Field Day activities were designed to provide an integrated experience where every student has the opportunity for physical activity and success no matter what their skill level. Through this field day the students were able to see a connection between physical activity and literacy.
Suggested Grade Level:
6-8
Materials Needed:
Please refer to the station directions page
Hunger Games Station Directions
7th Grade Hunger Games Schedule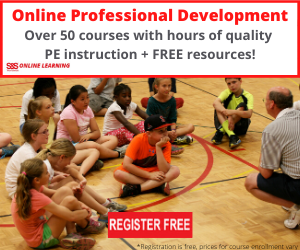 Description of Idea
All of the following field day activities were based off of quotes found in the book, The Hunger Games. During this half day of school, the entire 7th and 8th grade student body was outside participating in the field day activities. To adhere to the size of the student body, I had to create 14 stations with 2 classes at each station. The teachers were in charge of their own "districts" to create 2 teams of students (tributes) to be represented within the relay type games. There were a few games in which the whole class could participate, and therefore no sign up was necessary. An air horn would sound to signal the end of each 10-minute station, and rotation to the next station.
To help promote the book, and excite the students about the field day experience I (the Gamemaker) created a book trailer (just as my 7th grade ELA students were doing in class), and I sent it to all the teachers for the students to watch. I had some parent volunteers (Peacekeepers) to help manage the stations on the day of the event. I have attached the station directions, and the schedule I handed out to teachers prior to the day of the event for your convenience. See below.
Please refer to the station directions page

Hunger Games Station Directions

7th Grade Hunger Games Schedule
Submitted by Caitlin Sandroni who teaches at Sandhills Middle School in Lexington, SC. Thanks for contributing to PE Central! Posted on PEC: 1/10/2012. Viewed 140607 times since 12/30/2011.
The Hunger Games

---
Previous Comments:
Tryanna (student)

Hello, my class is organizing a field day, and would like to know how this Hunger games field day went. Good, Bad, I woud love your feedback.
Thank you.

minayilla

THANK YOU FOR THIS! This is a fantastic idea, I teach 5-8 English and I think this correlation is genius! Thank you again!

Catherine Henry

I did a 6 class Hunger Games unit with grades 5 - 12 using these ideas. I modified some of the games to meet my needs and facility. I used the excepts from the book for all activities. Each cals had 4 teams which represented their chosen district (teams were made by a reaping). Points were scored for each game that was played. I did a 'cornucopia challenge' following the game from Gail Huitt, Amity Middle School, Bethany: www.bethanymediacenter.com/Cornucopia-Challenge.html
The students (all ages) loved the Hunger Games, whether they had read the bokk or seen the movies or not. I beleive this excited them to check it out.
Thank you Caitlin Sandroni!!

C. Ostick

We are using three of these games with our Field Day. Thanks for the suggestions!!

Sarah

My students and I were researching field day ideas for our end of the year field day and I am so excited I came across this. THIS IS AMAZING!!! My students were so excited. Thank you so much for sharing!!!

Jason Runk

What a great idea. If I was still teaching middle school I would do this in a heartbeat. Unfortunately I teach K-5 and most of my students wouldn't be able to relate.

Barbara Boucher

This looks like an absolutely wonderful field day. Using the "Hunger Games" as your theme was brilliant! The students that have read the books will truly be able to relate to the activities and if they haven't, they will still enjoy them. Maybe it will even encourage them to begin reading the trilogy. Having taught 6-8 gr I know what a success this will be! (I currently teach k-3) Good Luck!!!
---
---