Name of Activity:
Blackout
Purpose of Activity:
Students will be given the idea of what it is like to blackout at a party and not know what they did. Other students will witness what is going on. And students will reflect on how they felt.
Suggested Grade Level:
9-12
Materials Needed:
A stereo with music. Notecards Tape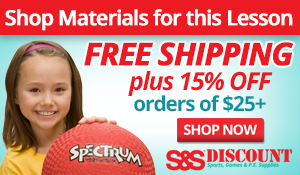 Description of Idea
This is a silly but serious activity that teaches students what happens with over drinking and how alcohol can make people do things they normally wouldnt do.
After a lesson on alcohol students will be asked to close their eyes and the lights will go off. They will be told it is Friday night and they're all at a party, if they are tapped they will leave the classroom (when I did this I had another teacher, it depends on your class ifyou can trust them to be outside of the class). The music is to distract them and to make them feel like they're at a party.
Once four students are tapped the class will be asked to open their eyes. The lights will be on and they will be told; "It is Monday morning. The students missing "blacked out" at our party on Friday night. When they come back in they will have notecards on their back, and they dont know what it says. Make them feel uncomfortable when they walk in the room by pointing, laughing, and whispering. Just don't tell them whats on their back.
The students will re-enter the room except for one and they will be told its just social time just walk around talk to your friends. They will begin to feel uncomfortable as their classmates are running up to them to see whats on their back.
Note cards can say; "I fell down the stairs", "I drank out of the toilet", things along a silly line.
Next ask the students picked to go in front of the classroom and read their note card in front of everyone. Students like to see the reactions of their fellow classmates. Then ask them how they felt when everyone knew what they did besides them.
But dont forget about the 4th student you kept outside, make sure that student has "I got my stomach pumped" "I am in the hospital" or something along the lines of being serious.
Make sure you save the serious person for last, and go into how blacking out can seem funny like in movies when you see people getting their faces drawn on etc. But the serious side of blacking out, and how that is your body telling you that you have consumed too much alcohol and you are close to death when you get to that point.
Assessment Ideas:
The assessment will be based on over drinking
But I want the students to have a discussion on the activity. This is something that will loosen the students up enough to talk about it, and maybe even their own experiences.
A short written assignment will provide good assessment (perhaps a reaction paragraph.
---
Submitted by Krista Regan who teaches at The College of New Jersey in Lawrenceville, NJ. Thanks for contributing to PE Central! Posted on PEC: 1/25/2011.

Viewed 72832 times since 12/14/2010.
---
---
Previous Comments:
| | |
| --- | --- |
| anastasia | this is a great project and i really like it, but it's for 7TH graders, would this be age appropriate? |