Title of Bulletin Board: 5210 Healthy Physical Education Board

Category: Beginning of School

Suggested Grade Level: 3-5

Materials: colored paper, construction paper, letters and pictures of students

Description:

I LOVE this bulletin board. This summer when I was looking for new ideas I came across the 5210 Let's Go website and fell in love as it is such an EASY way for our students to remember to be healthy! After researching on the 5210 Let's Go website, I printed out the "themes" of each number and invited two Middle School Students to meet me at school. I told them how I wanted the wall to look, and then gave them free reign with the creativity. With it being summertime, I sent out an email to just a few people and asked them to provide me with pictures of their child exhibiting one of the behaviors in the 5210 theme, which they did! Acutally, it fills up the main wall in our Elementary School because it is such an important message:

5 fruits and vegetables every day
2 hrs. or less of screen time
1 hour or more of exercise
0 sugary drinks

The first day of school I told a first grader about it and he memorized "5210" immediately and could tell me what each number meant. It is such a GREAT formula for being healthy.

Additional Information:

I have also put "5210" all over the school so that when students see just the numbers, they will think "healthy behaviors."

I wanted this bulletin board to be full of color and very eye catching. I asked some of the students to give me pictures of them demonstrating these behaviors. I have pictures of students with a coke in hand with a sad face, pictures of students exercising, pictures of students with fruits/veggies in hand. It is just GREAT and I am excited about the learning possibilities with this bulletin board!

Email This Idea
---
Submitted by
Mary Cluley
who teaches at Notre Dame Catholic School in Wichita Falls, TX. Thanks for contributing to PE Central!
Posted on PEC: 7/24/2015 10:30:18 AM
. Viewed 12631 times since 8/19/2013.
---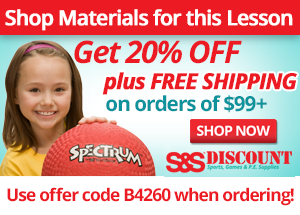 ---
---
Previous Comments:
pcleary

love this idea to put around school. what do you have written on bottom 8x11? Alternatives to sugary drinks etc?

Emmie

I can't zoom in on those little signs enough . What do they say?

Dwain Thomas

Mary, That is a wonderful bulletin board!! I love it!! I'm going to start the "5210" program this coming school year with my cafeteria manager and in my PE Classes!! . Thanks you for the idea!! You rock!!

Kit Thompson

Love the Bulletin Board.
Student pictures (they love it), very colorful and a great memory/reminder tool. Fun too.
Thanks for sharing BB and the great resource.

Laurie

i can't read what you have printed on the 8x11 dheets on the bottom right hand corner of each number! Can you send that to me? Love your idea!! [email protected]

Lucy (Ward) Bradford

Mary, I LOVE your bulletin board idea as I search for what I'm going to put up this week to start my elementary school's new year next week (8/18/14). As a NDHS grad (with Eddie Cluley - we were named Most Athletic in senior superlatives 1971) it's fun to see a familiar name from a familiar placesubmitting such a fun concept to steal. Thanks for the great idea and for being willing to share. Have a wonderful year!

Carolyn B

January 2013 Chesterfield Co. VA used this program in our elementary schools. We go the music specialist to teach the song, Art specials to draw pictures, and Spanish specialist to teach the words for nutritional meals. Sooo easy for everyone to remember.

Therina Lucero

Way to go Mary Cluley!!! You are a much valued asset to our school, we all love you!

Mandy Cluley

This is awesome Aunt Mary!! I am stealing it....
---