Name of Activity:
Media Portrayal of Body Image
Purpose of Activity:
Provide students insight on media practices and the effect on the human body.
Suggested Grade Level:
9-12
Materials Needed:
Internet: Using web tools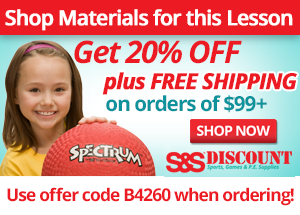 Description of Idea
The students job is to create a collage titled "Media Portrayal of Body Image" Examples of what students have done are located in the shared folder below.
You will use two Web 2.0 applications – Thinglink & befunky
Note: For Thinglink, for student to get a free account, they must sign up as a teacher. Canva.com is another site they could use too and you can link a URL with the picture.
Step #1: Collect images from the web showing the harmful influence of the media on people's body image.
Step #2: Go to: befunky.com (Links to an external site, opens new window.) [there are other free editors] and import images into app and create a unique collage. If you don't like it, you can redo it as many times as you like until you get the best one.
Step #3: Go to thinglink.com (Links to an external site and opens new window.) Create a free account.
Step #4: Import your saved image from befunky
Step #5: Embed information into each image – Use at least 8 text links with URLs and at least 2 video links (YouTube, Vimeo, TeacherTube, Ted-ED, etc.), for a total of 10 links.
Examples of Student Collages (Drop box link, opens new window)
Submitted by Dr. Michael England who teaches at Southwestern Adventist University in Cleburne, TX. Thanks for contributing to PE Central! Posted on PEC: 10/14/2020. Viewed 5394 times since 8/19/2020.
Media Portrayal of Body Image

---
Previous Comments:
There are currently no comments to display. Be the first to add a comment!
---
---