Name of Activity:
Bingo Board Health Test Review
Purpose of Activity:
To review for a unit test while engaging all students at once, rather than just small groups.
Suggested Grade Level:
6-8
Materials Needed:
Randomized bingo cards made from this
free site
.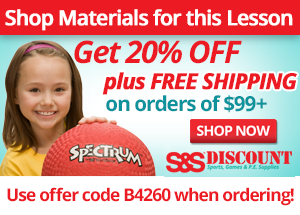 Description of Idea
I do this activity before a unit test in our health classes. The students really enjoy it and it provides a nice review.
I create a randomized set of bingo cards. There are websites that will do this for you for free. This is free site that I use.
I enter terms into the card generator and print them out. I usually print 25-30 out as a class set and then make copies for all of my classes.
Then we play Bingo. Students can play individually or in teams. Students will take a card and listen as I read definitions to them. If they think the definition I read matches the term on their card, they X it out.
If a student thinks s/he has Bingo, they bring me their card. I check their 5 Xs in a row vs what I have actually read off. If they are correct, they win that round. If they are incorrect I tell them something like, "You only have 4 of those 5 correct" without telling them which one they missed (this encourages them to x2 check their notes). Then we continue the round.
Teaching Suggestions:
The unit test the following day can be an indicator for student learning.
I'm moving towards doing this type of review more often because I find that with team style Family Feud games that it's hard to hold the attention of all the students. My 8th graders often tune out or have side conversations when it's not their turn. I find that this engages all of the students at once.
Submitted by Michael Harnett who teaches at Churchill Jr HS in East Brunswick, NJ. Thanks for contributing to PE Central! Posted on PEC: 4/29/2019. Viewed 5623 times since 4/24/2019.
Bingo Board Health Test Review

---
Previous Comments:
There are currently no comments to display. Be the first to add a comment!
---
---