Name of Activity:
Drunk News or Fake News
Purpose of Activity:
To open students' eyes to the consequences of binge drinking and bad choices. A secondary purpose is to have students use critical thinking skills to try to determine if information given to them is credible.
Suggested Grade Level:
9-12
Materials Needed:
10-12 news articles that are alcohol related. A few of these articles need to be fabricated.
NOTE - it will be best if you copy/paste an article into a document and then remove info that would identify the news source (newspaper/website name, reporter name, etc)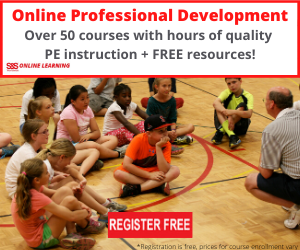 Description of Idea
Introduction:
This can be a great cross-curricular activity with either History/Social Studies or English. Having students analyze them for style clues (does the article follow a news format and/or sound "newsey" when you read it) can incorporate aspects of those subject areas.
I use this with my 8th graders, but it can likely work with Jr. high and high school students.
Activity:
I take 10-12 news articles that are alcohol related and tape them up around the classroom. Most of the articles are legitimate news articles but some are either my own fabrications or taken from satire oriented websites.
Students can do the activity either in groups or individually. I have my students do a "Gallery Walk" with their notebooks. They have 15 minutes to circulate and read each article. I tell them that they have to read each article and make a 1-2 sentence summary of each article and then decide if the article was real (drunk news) or not (fake news).
If the activity is done individually, I'll call on students to summarize the article before the class votes on whether it is real or fake. If the activity is done in groups I will say, "You're responsible for reading every article, but Group 1 will give the summary for Article 1 to the class, etc."
Teaching Suggestions:
The strength of the class discussion that follows will depend on the quality of the articles. I've had classes split down the middle about whether articles such as "Drunk man drives 15 miles in truck with no front tires" (real), "Court rules drunk driver can sue bar that served him" (real), "Study finds lake ice becomes less dangerous to walk on when more alcohol is consumed" (fake), "School district implements test that can detect alcohol 80 hours after drinking" (true) were real or fake.
I'm going to experiment next year with making the gallery walk 100% electronic through google docs and google forms and having students submit their summaries & their Fake/Real votes electronically.
Submitted by Michael Harnett who teaches at Churchill Jr HS in East Brunswick, NJ. Thanks for contributing to PE Central! Posted on PEC: 4/29/2019. Viewed 13040 times since 4/5/2019.
Drunk News or Fake News

---
Previous Comments:
| | |
| --- | --- |
| Shawn Moretti | Yes, copies of any articles you have would be awesome! (real and fake) |
| Kyle Fox | I love the idea, do you have copies or links to either your real or fake articles? |
---
---